---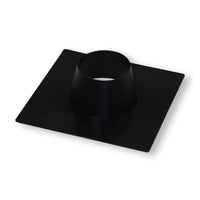 Airtight service Grommet 50mm - 65mm
PHS service grommets are made from a strong and flexible EPDM.
Grommets provide a airtight, flexible fit that prevents the uncontrolled flow of water vapour and air, allowing for greater airtight levels.
They are specifically designed for quick and secure sealing of pipes penetrating both the internal airtight vapour control layer & external windtight layer.
Airtight grommets can be bonded using any universal airtight tape.