---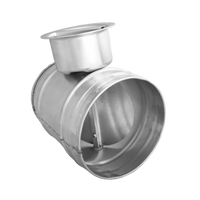 125mm ventilation air damper.
This damper is a good choice when the duct work closure does not have to be fully airtight. The damper closure position can be read on the 0° to 90° dial of the control handle.
The damper closure opening ratio can be fixed with a screw. its stops about 95% of air when fully closed.